With the rise of the gaming industry, gadgets are also coming up to give gamers a really good gaming experience. Gaming headsets are one of the gadgets which are gaining popularity among gamers. This is the comparison review of Corsair Virtuoso RGB Wireless SE and Astro A50. Both are high-quality premium headphones largely preferred by top gamers. Let us see which one is the best buy.
Introduction
Corsair Virtuoso RGB Wireless SE
Virtuoso is Corsair's newest family of high-end wireless gaming headset. It's a pretty unique headset that will find its way into the hands of many gamers. This is an SE version of the Virtuoso family which offers up a few extras like premium aluminum finish and storage pouch. Corsair has really dressed up the gamer-oriented headset and made it look fantastic.
Astro A50
Astro A50 is a wireless gaming headset. It is the latest version and addition to the Astro line. It is their highest range. They have a couple of color options for PlayStation and Xbox. You can use this for another console by buying a base station. That way you can use one headset for PC, PlayStation4, and Xbox1.
Visuals
Corsair Virtuoso RGB Wireless SE
Corsair Virtuoso RGB Wireless SE has completely ditched the traditional gamer style and has implemented a nice sleek, aesthetic and impressive looking style with a premium aluminum finish. The material Corsair has used with the Virtuoso is all metal. The outer ear cups are made from a brushed aluminum and have a nice gunmetal gray finish The center of the ear cups have RGB backlit Corsair logos and the RGB implementation which is different and unique. The inner ear cups in the headband are loaded with nice soft padding. Corsair has used a leather material for the contact surfaces. It is a nice looking and premium feeling headset that will not have people staring awkwardly at you if you were to use it out in public or in an office environment. the all-metal construction the chamfered edges they give it a gleam like a jewel the classy RGB implementation that shines through the caps on each of the ear cups it's really one-of-a-kind in terms of aesthetics.
Astro A50
Astro A50 has a black and electric blue color scheme. The ear cups and headband have a matte black finish which is nice since it balances out the really shiny plastic blue. The ear cups have a cloth-like material around them. It has a traditional gamer style.
Features
Corsair Virtuoso RGB Wireless SE
A leather carry case is included to protect that metal finish when you slip it into your suitcase or backpack. It is compatible with Corsair IQ software. It has RGB effects that are subtle and attractive. The lighting effects, color shift, and brightness can be adjusted by using the software. It has sidetone which is a mic monitor. EQ presets have options like Movie Theatre bass boost. The microphone is metal it has a knurled grips and chamfered edges.USB wireless receiver has the same knurled grip to match that style The USB type-c cable also has that neural grip. The charging end is Type C. There's also plenty of adjustability including rotatable ear cups and ten steps of adjustment in the headband which includes markings to help you quickly set both sides of the headset to the same length. This headset uses Corsairs slipstream wireless technology that is said to offer up to 60 feet of working range from the receiver this microphone because it has what they call sidetone so I can hear myself through my heads on/off switch is a wireless and wired switch.
Astro A50
It has a 3-way EQ switch that has software to customize your gaming experience. If you want it to work with the other console all you have to do is buy the other base station. That way you can have one headset and use it on PC, Xbox One and PS4. All you need is just the separate base station for each. So if you only game on one console and PC you don't have to buy a separate base station just to be able to use it with PC. You just need to plug it in with USB and it works just fine. Dock is actually really useful. When you're done gaming with the headset you can simply dock them in and recharge the battery which is super easy since the ear cups also contain magnets that help to stay in place. The station also contains a switch that allows you to use your headset seamlessly on your console or PC. It also contains a battery life display. It has an accelerometer. With this, it can detect when the headset is vertical and in use on your head, and also when the headset is rested on its sides, and in those moments the headset will turn itself off in about 20seconds. Instead of having to go and put these back on the dock all you have to do is rest them down and they'll shut off and when you come back the heads will turn on and reconnect itself by the time you lift them up and throw them on your head. It also has a noise case setting that allows you to keep the outside noises to a minimum In EQ mode there's the Astra mode that's tuned to give you precise bass and balances everything else. The studio mode has a pretty flat EQ and they intend for people to use this with listening to music and watching movies. Pro mode is tuned to give you less bass so that you can hear things like footsteps and enemies all around you and that's supposed to help with that surround sound feature. The sidetone feature lets you hear yourself if you want to be aware of how loved your speaking relative to the area around you can have your sidetone maxed out so that you can hear yourself You can also install the Astro mod kits because these ear cups are removable. You can just pop them off as they're magnetic. All of your adjustments are not on a mix amp or tied to your computer or to your console. They are all on the ear cups.
Battery Life
Corsair Virtuoso RGB Wireless SE
It has 20 hours per charge. A type charger is used for charging.
Astro A50
It has a 15-hour battery life and easy charging. Turn it off, leave it on the duct for 5-10minutes, and then you'll be good to go for like the next three or four hours.
Microphone
Corsair Virtuoso RGB Wireless SE

It has nine-millimeter microphone The microphone has a built-in on/off switch so you can see it's shining a red when it's off and green when it's on. It is one of the best sounding microphone. It attaches to the headset with a custom adapter, which is easily repositionable. You can mute the microphone with the help of a little integrated switch when pressed changes the light around the microphone from green to red.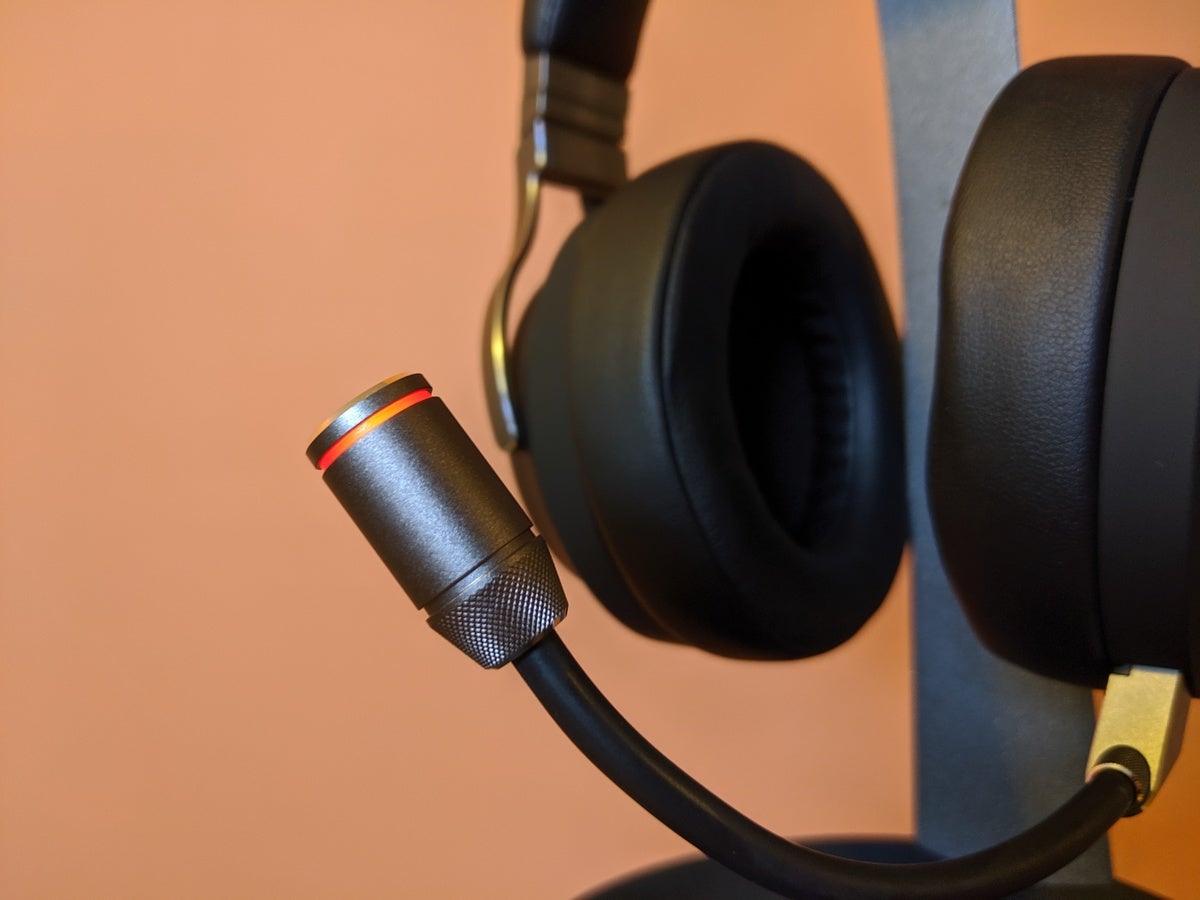 Astro A50

The microphone in Astro A50 is attached, you can't wipe it out. When it is pulled own it activates and picks up your voice and when pushed back it automatically mutes the microphone. There is a click and you'll know that the microphone is muted. The microphone quality is pretty decent and it sounds above average.
Audio Quality
Corsair Virtuoso RGB Wireless SE
Corsair Virtuoso RGB Wireless SE uses large-diameter 50-millimeter high-density drivers with a gigantic frequency range of twenty to forty thousand Hertz. You have the option to toggle between standard stereo and 7.1 channel surround sound through the software. The sound is generally pretty good and clear but it lacks base-jumping If you connect the headset directly to your computer using the USB C cable there will be an increase in sound quality and that's because of the extra bandwidth available through the hardwired connection. Musically it isn't quite up to par, it is a little compressed. It doesn't have a sound stage and is thin in gaming. It sounds great particularly when running in stereo rather than in surround. Its surrounding plantation is a little bit weak
Astro A50
Astro A50 has a good audio experience for gaming, but not much else. It doesn't have a lot of bass. Astro included a studio mode for listening to music and watching movies, but it isn't up to the mark. These don't really give you that emotional feel that's something with a little bit more bass and maybe just a little bit more mid-range would give you. These do cover that higher end of the spectrum a lot more and you can definitely tell that when you put these on. These are a business-as-usual gaming headset and they do that one thing extremely well. Compared to USB cable the audio is little less in wireless.
Ear Cups
Corsair Virtuoso RGB Wireless SE
Corsair Virtuoso RGB Wireless SE rotatable ear cups. all of the controls are located on the bottom of the ear cups On the right side there's a volume adjustment, scroll wheel, and a power switch that can switch, between wired and wireless modes. On the Left, we have the microphone port, 3.5millimeter jack, and a USB C charging port. The ear cups are fairly narrow and it's a lot closer to your head It's completely symmetrical. The inner ear cups in the headband are loaded with nice soft padding.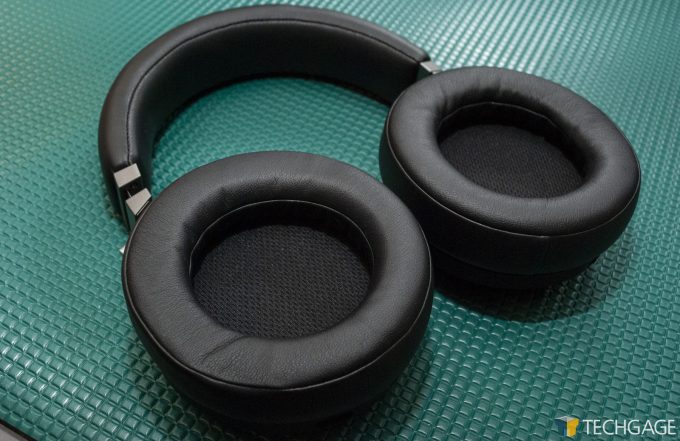 Astro A50
Astro A50 ear cups got on/off switch, surround sound button, reset button, volume adjustment, and mix up for your voice and game. On the left ear cup, there is an adjustable microphone. The cups are made of cloth material. it can is changed to leather as it is magnetic.
Overview
Corsair Virtuoso RGB Wireless SE
It's comfortable and is fairly heavy. It came out at 389grams with the microphone attached. It is all metal so it's going to be heavier than the plastic headsets. Everything is solid as a rock, the hinges don't squeak, the headband feels very secure and when it's on your head you feel the mass, but you also feel the security of a headset that isn't moving, it isn't pivoting doesn't creak while you're moving around. For a gaming headset, it looks awesome.
Astro A50
It is comfortable they feel pretty average in weight. The ear cups are plush and provide a very nice seal for some immersive gaming. It is comfortable to be wearing for really long periods of time and long gaming sessions. If you're looking for something that's good at doing just one thing and that one thing exceptionally well against a lot of other competition this is definitely it. It has a really good battery life and the microphone quality is really good. The convenience features are super nice and it's just really comfortable.
Criticism
Corsair Virtuoso RGB Wireless SE
Microphone quality is a little bit disappointing given the size of the microphone. In the battery gauge, all you get is a small blinking light on the bottom of the ear cup, it's green for good yellow for getting low and red for near dead. It doesn't show the charge percentage. There is a design issue it has to do with the placement of the USB port on the back of the headset. If you want to use this wire for instance to experience the highest bitrates sound the USB cord has to be used and the problem is it actually faces the back and so when you put it on, the cord tends to strike your neck or shoulder Corsair chose to use a leather material for the contact surfaces, that gets a little sweaty and can be a little uncomfortable at times especially if you wear it for a long gaming session.
Astro A50
If you're looking for something that's going to be good for listening to music, for watching videos, for listening to stuff with a lot of heavy bass you're going to be really disappointed if you buy these.
Which to Buy?
Considering all the features, criticism, and overview of the two products, Astro A50 is the better buy as it is cheaper and has better features in terms of charging, battery indicator, and microphone quality.