Marshall Monitor 2 ANC vs Bose QuietComfort 35 which is the best wireless headphones? Headphones are now going wireless. Most of the brands are abandoning the wires so that the headphones use an now have hasslefree listening experience. Marshall Monitor 2 ANC vs Bose QuietComfort 35 are both wireless headphones that are largely loved by people. Let us see which is the better buy.
Introduction
Marshall Monitor 2 ANC
Marshall didn't start by making headphones or headsets. anyone who's a musician or been involved in music will know the martial amplifiers, guitar amplifiers bass amplifiers. Marshall world is still one of the biggest brands when it comes to amplifiers. it has now started focusing on audio customers. it has produced few products, all with classic marshal design. with Marshall Monitor 2 ANC, Marshal has now filled the gap of headphones with Active noise cancellation. Marshall Monitor 2 ANC has a new design and new features. The ear cups are nice and l very spongy. A really interesting feature on this is a multi-directional control knob which you can push it in to select and it moves in all directions. You also get a nice little carry case. You can put a 3.5-millimeter headphone jack input so you can also use them wirelessly. You can use this for voice assistant from Google.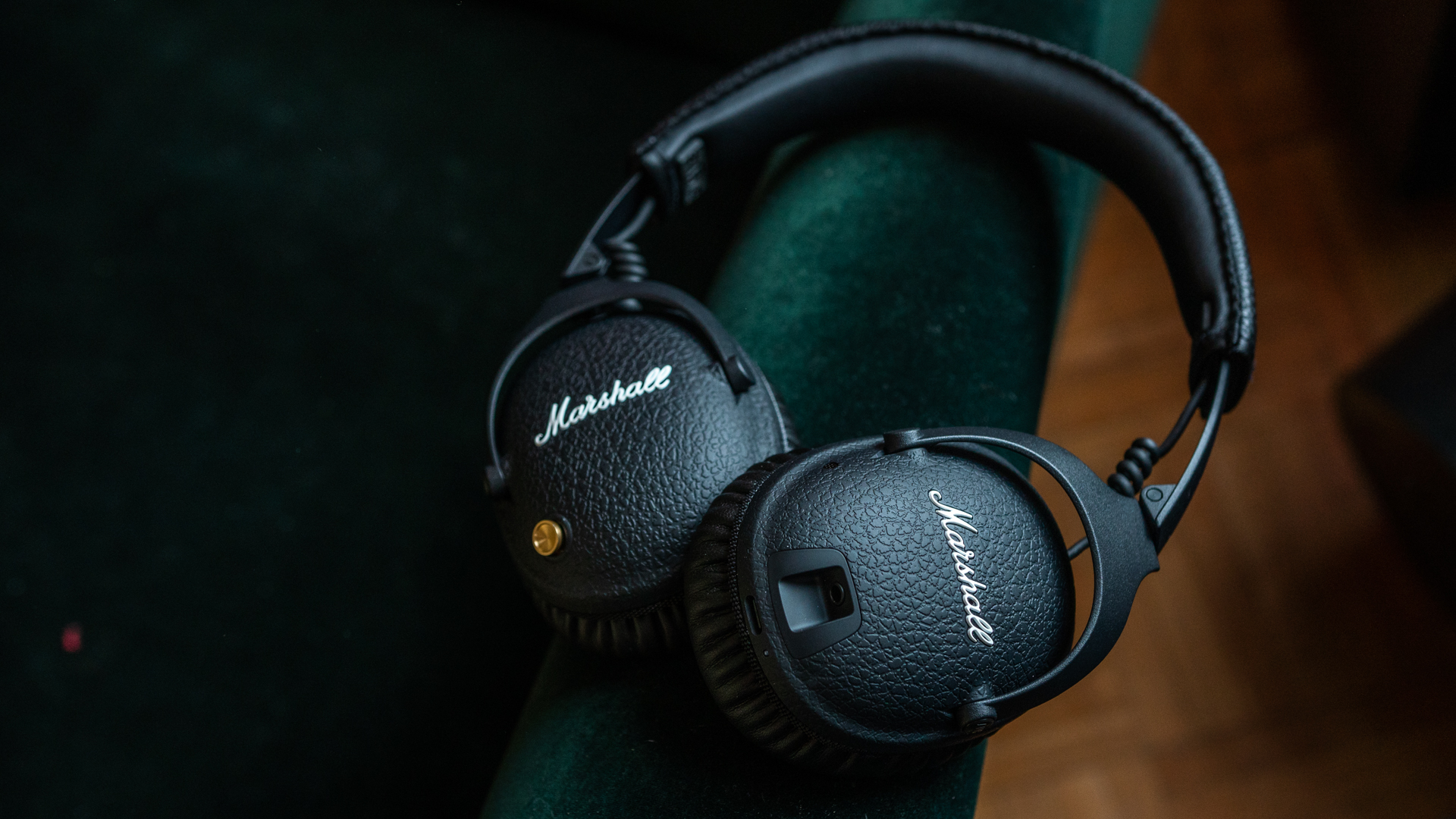 Bose QuietComfort 35
The QC 35 s is the successor to pretty much the gold standard for
premium noise-canceling headphones, which is the bose qc25. bose qc25, got some color and have been go-to for you know train rides, flights, etc for the past couple years, for many users. So naturally, when you get a successor to them you kinda have to wonder what's different about them, and are they worth the difference in price. In a pair of premium noise-canceling headphones, you look for a couple of things like build quality, comfort sound quality, and then of course how good the noise cancellation is. build quality of Bose QuietComfort 35 is just fine. It's nearly identical to the QC 25 s. It is a pretty overall lightweight pair of plastic built headphones, pretty flexible and that's actually what makes them so comfortable. They're so light and flexible and along with the super-soft foam on the top band and the super-soft leather ear cushions that go over your ears, all of this combines to make them comfortable.
Design
Marshall Monitor 2 ANC
Marshall Monitor 2 ANC got a really good design. You would only find it cool if you sort of understood the whole martial history and the martial background .so things like the sort of leather material and texture feel it's very reminiscent of the amplifiers. How the box looks, has a very similar feel. Marshal did a fantastic job in design in getting the important design points out of their amps and putting it on their headset. Though this sort of little things, does not serve any other purpose, other than a little stretch, the fact that they added a sort of like a spring wire cable, it is also very reminiscent of a lot of guitar cable, electric guitar cables that you plug it in and they usually have a spring wire kind of design as well. It's not just the headphones, it comes with a 3.5-millimeter audio cable you can either go wireless or you can go wired and even that cable the, L-shaped jack reminds of electric guitar cables. It has an excellent overall design.
Bose QuietComfort 35
BoseQuietComfort 35 looks similar to its previous model, but there are subtle changes. The headband which is the very top features is made of soft and supple synthetic leather Alcantara, which can be found in luxury automobiles like Audie to Lamborghini. It provides a very soft cushion on your head. Stainless steel retractable arms are used and the clicking mechanism stays firm enough without accidental adjustments. The band retains its shape when tested for durability and the headband stays intact. There's no creaking and squeaking of materials. Overall it has a quality build. Ear cups are closed-back over-ear headphones with the controls on the right side. It offers pause/play, to adjust volume, lights which indicate Bluetooth connectivity and power levels. It also has a micro-USB port for charging the QC 35 s. Overall the design of Bose QuietComfort 35 is good. it looks classy and elegant. controls have moved from the inline wire and Mike on the qc25 two buttons on the back of the right ear cup here and they're all the same so the play/pause controls the volume up and down skipping tracks etc and they're all pretty tactile quality buttons which are important when you're pressing them blindly.
Features
Marshall Monitor 2 ANC
Marshall Monitor 2 ANC has 3.5-millimeter jack or input so you can either go wireless or you can go wired. It probably has one of the easiest kind of fold, you just twist it and it goes from a big headphone to something that is compact that fits in the case. You get a case that looks like a product in itself. It has a fantastic soft yet denim looking kind of material. As far as any of the top brands out there for headphones Marshall Monitor 2 ANC really has the best carrying case. Another thing that the marshall implemented is the control system. A lot of headphones or from other brands have buttons either multiple buttons or some even have touch controls, but in Marshall Monitor 2 ANC you have sort of like a mini joystick. It's very intuitive. It's just one button and all the controls are on it. You can answer your phone calls, play your music, skip tracks. There is a design sacrifice, ie it kind of sticks out a bit but again it is excellent quality. It is a solid metal piece.No matter how you put it it's not going to break. The area where the frame and the hinge where the frame meets the cups you've got two buttons which is excellent. It's a really good way of putting buttons. It's really easy and it's not something that you're gonna have to remember to press because you know where exactly it is. The first one is the ANC button you can click on it to switch your ANC on and off. You don't have to take out your phone and go to the marshal app and then switch it off. Just press this button to go from on and off. The other one is the marshall button. With the marshall button, you can do two things although it's not both you kind of have to choose so you sacrifice one feature. One of them is you can either use it to change between three presets that you can have in the marshall Bluetooth app. The first preset is what they call the marshall sound and the Marshall sound is the one that you can't really customize. The second and the third preset you can choose with different presets or you can customize your own EQ frequency depending on the kind of music you listen to just keep clicking on it and then you can change according to the genre you're listening to. Depending on the music that you have, you can just change the EQ preset. You can also give commands to google assistant. Press and hold to give the command and then let go why that added feature because there are times every now and then when you give a command but somebody walks past or something goes or something happens and then it kind of gives a command to like jumble up. Whereas this, you press and hold the minute you let go you're sort of telling google that you're done and it's not going to pick up anything else. It also has the ability to play any message that you get so you get a notification saying that this message can read it out to you and you can verbally reply which in turn google assistant would type it out and it works with all the major apps like SMS, Whatsapp, and telegram.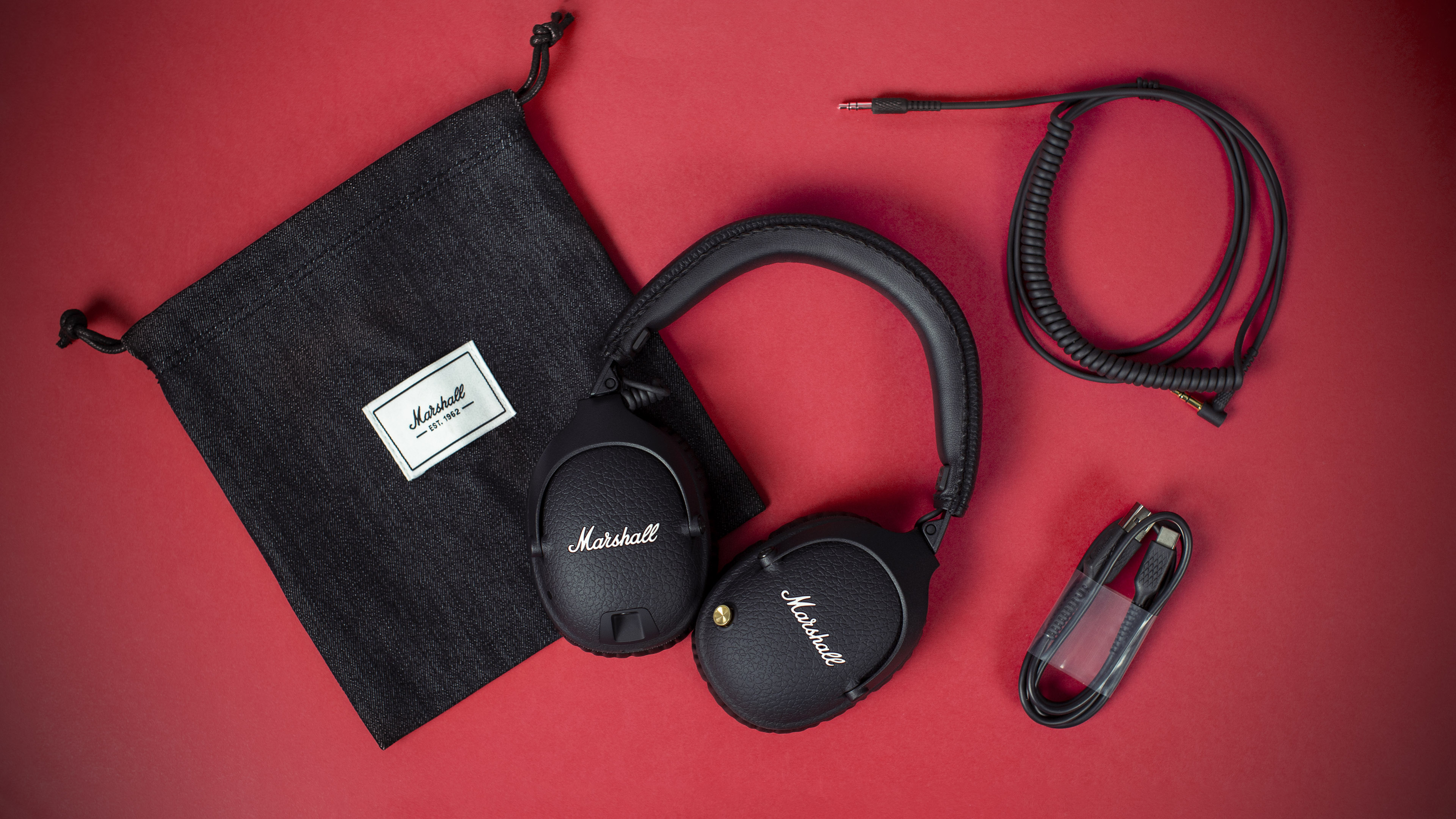 Bose QuietComfort 35
In the package, you receive a 3.5-millimeter cord for a physical connection and headphone jack on the left ear cup. So you can either plug it into something that doesn't have Bluetooth and just listen to them like normal headphones or plug it in and use the headphones without noise cancellation. If you just want regular listening with no noise cancellation you have to do it through the wire but you can't do it wirelessly. It's hassle-free and there's no locking mechanism either. You also receive an airplane adapter some seats on the airlines do have two prongs thus the adapter solves that issue. A USB cord comes in the Box to charge your QC 35 s and on the bottom of these headphones you have a micro USB charging port on the right ear cup and last is the case. The headphones do graciously fold in for easy storing and the case itself doe s provide adequate protection. Thus it is ideal for traveling and just tossing the headphones in a bag or a backpack. The noise cancellation of Bose is pretty much better than anyone else. It's kind of what they're best at. Most of your environment being muted is simply amazing and once you have music going on nearly everything disappears. You can still hear some nearby voices as most ANC headphones do but most of that dirty noise like cars driving by, the wind, construction in the background, etc is reduced significantly.it's great for flight, for loud environments, trains, buses, basically anytime you want to cancel out the outside world and just hear your audio and listening to your music isolated.
Battery Life
Marshall Monitor 2 ANC
Marshall Monitor 2 ANC has one of the longest laptop batteries. With the ANC on you get about 30 hours matching that of the Sony WH-1000XM3 and easily surpassing the Bose Noise Cancelling Headphones 700, which is among the best. With the Active Noise Cancelling off, it gives you up to 45 hours of playback. You can charge, and after a week and a half ago, you'll still have an incredible half battery. And in a situation where you don't need ANC on just switch it off and you get tremendous battery life, ie you get like 15 more battery, from 30 to 45. 15 minutes of quick charge will give you 5 hours of playback. Charging Marshall Monitor 2 ANC from a dead battery will take two hours. It is charged using USBC cable which is convenient. You can use the same charger as your phone to charge the headphone too. Thus the Marshall Monitor 2 ANC did a really good job in terms of battery life.
Bose QuietComfort 35
In Bose QuietComfort 35, bose is claiming up to 20 hours Wireless listening and if you tend on using the supply three and a half millimeter cord, you can get up to 40 hours worth of use. Charging QC35 from a dead battery takes about two hours and 25 minutes. Every time you turn on your headphones, the QC 35s graciously prompt you and tells you the percentage of battery remaining battery. QC 35 s is just a little bit heavier than the 25 since there's now a small rechargeable battery in them. But you probably won't notice that, so wearing these headphones for long periods, like a long flight is still no problem. Comfort is a huge plus for these.with 2 hours of battery life you could listen to a pair of headphones for the entire week and charge it once a week. With a lot of heavy listening, you pretty much don't have to think about charging. Thus battery life is another strong point with these.
Audio Quality
Marshall Monitor 2 ANC
Regardless of the genre of the music you are listening to, you get a warmer sound and warmer experience. It's got something to the way the drivers are tuned. Marshall Monitor 2 ANC can be customized using the equalizer setting in the Marshall app. One of the preset in the app as well as the one of the button the ear cups is marshall sound. it is the original marshall sound which, has balanced sound, with relative equity across the low, mid, and high frequencies. The app also has several presets for different music genres, apart from the original marshall sound. the only difference between the other prest and marshall preset is the little more emphasis on the mid-range. You can also create a custom EQ setting using the app. you can switch between the different EQ by pressing the M button in the ear cup. Marshall Monitor 2 ANC does not support AAC or AptX. Overall Marshall Monitor 2 ANC delivers a balanced sound signature with rich lows and bright highs.
Bose QuietComfort 35
The QC 35 does get loud enough for the average consumer the bass doesn't sound as bass boosted. Their mid-range is a pleasure to listen to but it is not too bright. With details of instruments and voices coming through, the Bose QC 35 just like the 25 gives a natural listening experience. All the highs are kept very intact here no ear ringing and no ear tinging. And listening to these for several hours does nit cause listening fatigue whatsoever. If you're on a long flight there shouldn't be an issue whatsoever. The soundstage isn't as apparent as B&O. but these headphones manage to dig up details which you would otherwise not notice. The noise-canceling and comfort on these headphones are good. if you're into classic music, ac/dc, the Red Hot Chili Peppers, and maybe even the Beatles, through strong vocals and instruments of Adele Alicia Keys maybe some John Legend piano work too SamSmith sound amazing in these. it's immersive, the instruments and vocals stand out.
These work great for pop and EDM as well.
Conclusion
Marshall Monitor 2 ANC and Bose QuietComfort 35, both have an excellent sound quality and are comfortable. but Marshall Monitor 2 ANC is a hefty headset, because of the material used. It starts to feel heavy after about one and half an hour. but with the weight comes of fantastic quality. the noise cancellation of Marshall Monitor 2 ANC is not as good as Bose QuietComfort 35. but the sound quality of the Marshall Monitor 2 ANC is better than Bose QuietComfort 35. Wearing Bose QuietComfort 35 don't give any wearing fatigue at the crown of the head the clamping force at the jawline is very subtle with no discomfort whatsoever and wearing these for several hours straight ideally for those wearing these on the airplane the QC 35 s works perfectly fine and is highly recommend for the comfort aspect. In control system-wise, Marshall Monitor 2 ANC has done the best job adding just three buttons on the ear cups, making it convenient. Thus considering all the features, sound quality, comfort, and the build quality, Marshall Monitor 2 ANC is the best buy. Though it is pricy compared to Bose QuietComfort 35, it is the better buy.