In This post we will comapre Hp envy 15 vs Dell xps 15 2020
Technical Specifications
Product
Hp envy 15
Dell xps 15 2020
Operating system
Windows 10 Home 64
Windows 10 Home, 64-bit, English
Windows 10 Pro 64
Processor and graphics
Hp envy 15
Dell xps 15 2020
Intel® Core™ i7-10750H (2.6 GHz, up to 5 GHz, 12 MB L3 cache, 6 cores) + NVIDIA® GeForce® GTX 1650 Ti (4 GB)
10th Generation Intel® Core™ i5-10300H
Intel® UHD Graphics
Intel® Core™ i9-10885H (2.4 GHz, up to 5.3 GHz, 16 MB L3 cache, 8 cores) + NVIDIA® GeForce RTX™ 2060 w/Max-Q design (6 GB)

10th Generation Intel® Core™ i7-10750H
NVIDIA® GeForce® GTX 1650 Ti 4GB GDDR6
Display
Hp envy 15
15.6″ diagonal FHD, IPS, anti-glare, micro-edge, WLED-backlit, 300 nits (1920 x 1080)
15.6″ FHD+ (1920 x 1200) InfinityEdge Non-Touch Anti-Glare 500-Nit Display
15.6″ diagonal FHD, IPS, anti-glare, micro-edge, WLED-backlit, 400 nits (1920 x 1080)
15.6″ UHD+ (3840 x 2400) InfinityEdge Touch Anti-Reflective 500-Nit Display
15.6″ diagonal FHD, IPS, micro-edge WLED-backlit, multitouch-enabled, edge-to-edge glass, 400 nits (1920 x 1080)
15.6″ diagonal 4K UHD, UWVA, BrightView, micro-edge, AMOLED, multitouch-enabled, edge-to-edge glass, 400 nits (3840 x 2160)
Memory
Hp envy 15
Dell xps 15 2020
16 GB DDR4-2933 SDRAM (2 x 8 GB)
8GB DDR4-2933MHz, 2x4G
32 GB DDR4-2933 SDRAM (2 x 16 GB)
16GB DDR4-2933MHz, 2x4G
32GB DDR4-2933MHz, 2x4G
Storage
Hp envy 15
Dell xps 15 2020
256 GB PCIe® NVMe™ M.2 SSD
256GB M.2 PCIe NVMe Solid State Drive
512 GB PCIe® NVMe™ M.2 SSD
512GB M.2 PCIe NVMe Solid State Drive
256 GB PCIe® NVMe™ M.2 SSD + 256 GB PCIe® NVMe™ M.2 SSD
1 Tb M.2 PCIe NVMe Solid State Drive
512 GB PCIe® NVMe™ M.2 SSD + Intel® Optane™ memory 32 GB

1 TB PCIe® NVMe™ M.2 SSD

512 GB PCIe® NVMe™ M.2 SSD + 512 GB PCIe® NVMe™ M.2 SSD

1 TB PCIe® NVMe™ M.2 SSD + 1 TB PCIe® NVMe™ M.2 SSD

2 TB PCIe® NVMe™ M.2 SSD

Office software
Hp envy 15
Dell xps 15 2020
Office Software Trial
No Microsoft Office License Included 30 day Trial Offer Only
Microsoft® 365 Personal 1 Year – Save $30 instantly
Microsoft® Office 365 Home 1-year
Microsoft® Office 2019 Home and Student – Save $40 instantly
Microsoft® Office 2019 Home and Business – Save $30 instantly
Microsoft® Office 2019 Professional
McAfee LiveSafe(TM) Security Software
Hp envy 15
Dell xps 15 2020
Security Software Trial
McAfee® LiveSafe™ 12 Month Subscription
McAfee LiveSafe™ 12 months – Save $65.99 instantly
McAfee LiveSafe™ 24 months – Save $109.99 instantly
McAfee LiveSafe™ 24 months – Save $109.99 instantly
McAfee LiveSafe™ 36 months – Save $161.99 instantly
Primary battery
Hp envy 15
Dell xps 15 2020
6-cell, 83 Wh Li-ion polymer
3-Cell Battery, 56WHr (Integrated)
6-Cell Battery, 86WHr (Integrated)
Keyboard
Hp envy 15
Dell xps 15 2020
Full-size, island-style, backlit, cool gray keyboard
English keyboard, black, backlit, Fingerprint Reader
Wireless technology
Intel® Wi-Fi 6 AX 201 (2×2) and Bluetooth® 5 combo (Supporting Gigabit file transfer speeds)
Killer Wi-Fi 6 AX1650 (2×2) and Bluetooth 5.0
Audio
Hp envy 15
Dell xps 15 2020
Audio by Bang & Olufsen; 3 speakers; HP Audio Boost

Studio quality tuning with Waves MaxxAudio® Pro and Waves Nx® 3D audio
Quad-speaker design with 2.5W x2 woofers and 1.5W x2 tweeters = 8W total peak output
3.5mm headphone/microphone combo jack featuring Waves Nx® 3D audio with headtracking
Dual microphone array optimized with Waves MaxxVoice supporting VoIP – Microsoft Cortana capable



Pointing device
Hp envy 15
Dell xps 15 2020

Precision Touchpad Support
Expansion slots
Hp envy 15
Dell xps 15 2020

1 microSD media card reader
External I/O Ports
Dell xps 15 2020
Dell xps 15 2020
2 SuperSpeed USB Type-C® 5Gbps signaling rate (USB Power Delivery, DisplayPort™ 1.4, HP Sleep and Charge); 1 HDMI 2.0b; 1 SuperSpeed USB Type-A 10Gbps signaling rate (HP Sleep and Charge); 1 headphone/microphone combo
HP Sleep and Charge requires USB Type-A/Type-C charging protocol standard cable or dongle with external device for full functionality.

2x Thunderbolt™ 3 with power delivery & DisplayPort
1x USB-C 3.1 with power delivery & DisplayPort
1x Full size SD card reader v6.0
1x 3.5mm headphone/microphone combo jack
1x Wedge-shaped lock slot
1x USB-C to USB-A v3.0 & HDMI v2.0 adapter ships standard
Dimensions (W X D X H) and Weight
Hp envy 15
Dell xps 15 2020
14.09 x 9.32 x 0.73 in
4.74 lb
Height: 0.71″ (18 mm) x Width: 13.57″ (344.72 mm) x Depth: 9.06″ (230.14 mm)
Starting weighti: 4 lbs. (1.83 kg) for non-touch with 56Whr battery; 4.5 lbs. (2.05 kg) for touch with 86Whr battery
Warranty
Hp envy 15
Dell xps 15 2020
1 year limited hardware warranty (information at www.hp.com/support); 90 day phone support (from date of purchase); complimentary chat support within warranty period (at www.hp.com/go/contacthp)
Expert Review
Hp Envy 15
Whether you're a creative type or just want a clamshell with a sense of style, the HP Envy 15 is worth a look. It has an excellent keyboard for working, and, if you're security-focused, it has great security options to ensure no webcam spying.

As gorgeous as that AMOLED display is, though, it's a battery drainer. That may be something you can rectify with a 1080p version of the Envy, especially since the XPS 15, MacBook Pro and MSI Prestige all lasted fairly long on a charge.

tomshardware.com
The HP Envy 15 is the company's fastest consumer laptop and the one that best meets the needs of creative professionals with demanding workloads. Really, it's not even close — if you want similar or greater power, you'll need to step up to HP's commercial line, specifically its workstations. And the Envy 15 does its job well — it's fast, can be configured with even faster components if you want to spend more money, and provides the kind of display that will meet any creative need.

digitaltrends.com
The HP Envy isn't the most powerful portable workstation on the market, but it's price to performance ratio is fantastic, making it a very strong competitor to the MacBook Pro for creative or engineering professionals – and it can even hold its own as a gaming laptop when you need a break.

techradar.com
Dell xps 15 2020
The XPS 15 9500 with Core i7-10875H and GTX 1650 Ti graphics serves to directly replace last year's XPS 15 with Core i9-9980HK and GTX 1650 graphics. Performance-wise, the newer model is marginally faster without needing to run any warmer or louder. Users who were hoping for a quieter or cooler experience will have to mend their original expectations as power consumption and noise have remained steady gen-over-gen.

notebookcheck.net
The Dell XPS 15 gets rid of the bezels, serves up impressive power with excellent audio and a beautiful super high-res touch display in a smaller, premium frame.

laptopmag.com
The Dell XPS 15 2020 offers great performance and one of the most immersive, colorful displays of any 15-inch laptop.Writing this Dell XPS 15 2020 review made me feel okay about ditching my desktop for a few days — and that's rare. Dell's latest 15-inch laptop crams 10th Gen Intel power and discrete Nvidia graphics into a slim and attractive package, delivering workstation-like performance within a decidedly non-workstation-like design.

tomsguide.com
Detailed Review
DESIGN
Hp Envy 15
Hp Envy 15 is a premium ultraportable made out of metal that's supposed to be a mid-range laptop that's outperforming and better priced than a MacBook pro 16 dell XPS 15 or even an XPS 17. It offers a more comfortable typing experience and little surfaces allow palms to rest naturally and then your fingers are leveled with the keyboard so when typing on this for a prolonged period of time. Even the ThinkPad has a better keyboard but it's still a very good keyboard like just in line with a MacBook pro 16 maybe slightly a bit mushier but overall no issues typing very enjoyable to use. There are two buttons here press it on once for the highest brightness again for a little bit lower and then a third time to turn it completely off.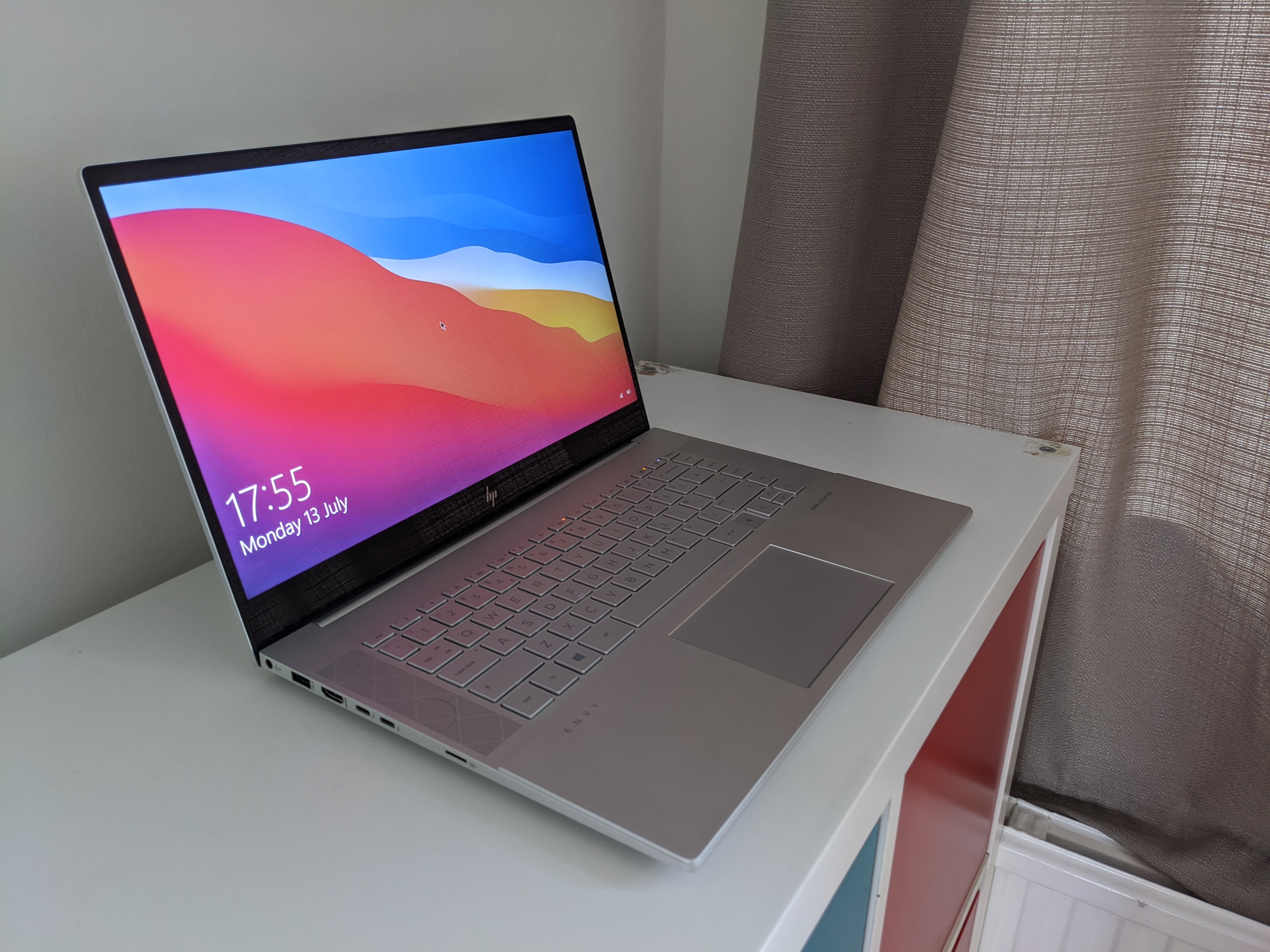 Dell XPS 15 2020
Dell XPS 15 2020 line has been refreshed with their new 15-inch model. And the i-5 quad-core 8 gigabytes of RAM 64-bit operating system. The 13-inch MacBook and keys here feel a little mushy than Apple devices. And quick typing test because it feels pretty good everything seems to be in a really accessible spot it doesn't seem that much different. The trackpad is like right here and it seems to share a lot of the same gestures. It's got like a faux carbon-fiber feel to gigantic speakers. This is a 15-inch machine and it doesn't necessarily feel that big but it's nice and actual function keys as opposed to a touch bar.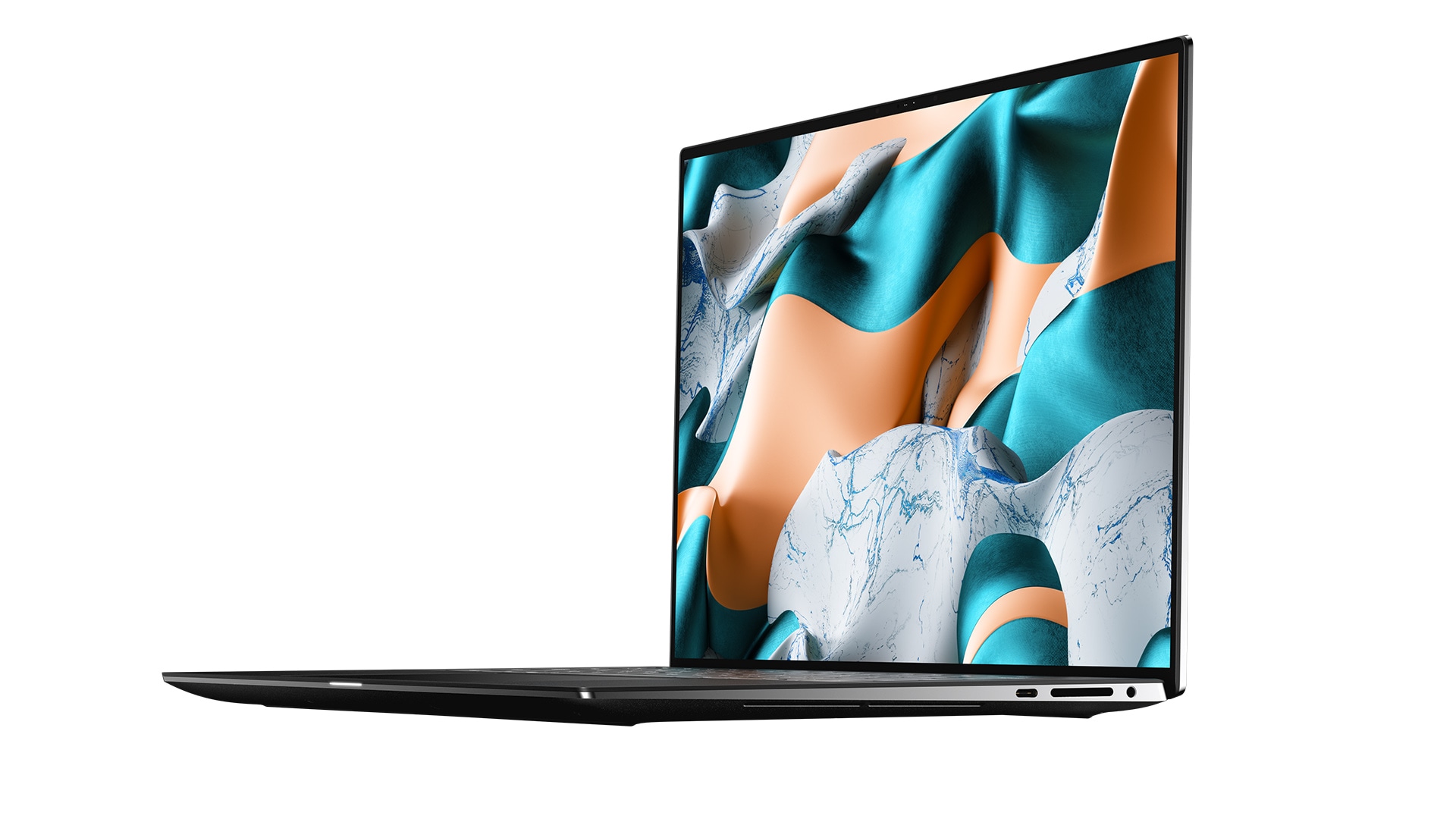 DISPLAY
Hp Envy 15
Hp Envy 15 there a gaff placed between the display and the deck of the keyboard and it allows for two things one airflow is better. This is a desk setup because when keep the display closed and using monitors so it allows for better airflow. Display at least in terms of the aspect ratio the XPS and the MacBook pro both support 16 by 10. This is a 4k OLED 60-hertz display that's 16 by nine so much more geared towards media consumption but not as good. And 3×2 the display itself is OLED this is the same Samsung OLED panel. In the razer blade in some of the Dell XPS 15s, the same one the only area it kind of suffers in is PWM flicker. The quality of the display is better. The display supports touch. But it does not support hp's active pen.
Dell XPS 15 2020
The display is very vibrant. And it feels kind of warm and spent so much time in one ecosystem, fingerprint thing it's about the same speed. But it's beautiful to hold the and the face ID. And carbon fiber keeps in the heat. This is the 1080p like this is not the high-end display it's not the touch display or anything like that but this is just taking away those bezels man this is a gorgeous and beautiful screen and got some crazy good viewing angles.
PERFORMANCE
Hp Envy 15
Laptop performance that's where this thing completely excels the vapor chamber inside of here keeps this thing cool and even though it's using an i7 10750h it still managed to beat out the Dell XPS 15 with its eight-core processor doing a simple run that is very impressive for this machine. The other thing is the GPU this RTX 2060 max-q which is about five to ten percent slower than a regular RTX 2060 still outperform the dell XPS 15 because that laptop can only be configured with a 1650 ti now interestingly this laptop dominated not dominated but beat out both the XPS 17 and XPS 15 when it came to adobe premiere pro it just offered slightly better performance.
Dell XPS 15 2020
The most powerful XPS laptop we've ever built includes the latest 9th gen Intel® Core™ processor with up to 8 cores and 16 threads, delivering the ultimate power for gamers and creators.  Supports up to 32GB* of memory with a bandwidth of 2666MHz, 1.2 times the speed of 2133MHz options. Faster memory means you get to the content that you need quicker.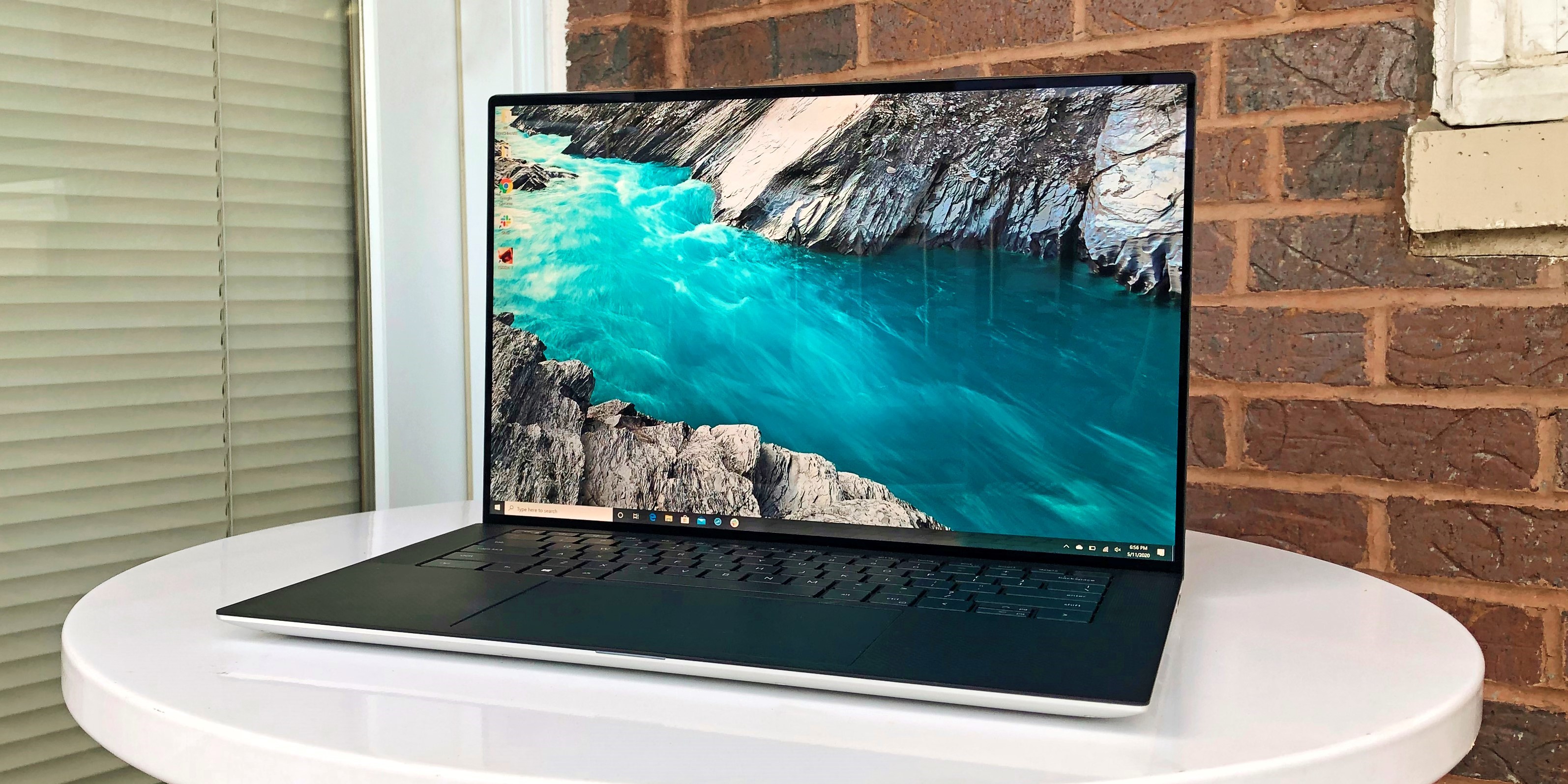 BATTERY
Hp Envy 15
Battery life 6 hours and 27 minutes which is not bad considering that this display is 4k honestly for the price and a little bit of light gaming it's really hard to look at the MacBook Pro 16 or XPS 15 and spend more money essentially lot of the performance the only reason to go for those other laptops is for finer things in life and slightly better build quality. And better speakers maybe better battery life and maybe the carbon fiber deck or the 16 by 10 aspect ratio.
Dell XPS 15 2020
Longer battery life but there is no laptop in existence that compared as an all-rounder. Tall screen, the aluminum wrapping around the edges if the long term experience holds up to the first couple of glances at these things then they might just be the best laptops on the market.
CONCLUSION
Overall both have their own good qualities to choose them. In Hp Envy 15 keyboard temperatures we're also really good under 50 degrees celsius the entire time underperformance mode now if these temperatures are too hot and can set it to default mode and default mode will give temperatures in the 80 degrees range when it's under load it'll make much more comfortable. Gigantic speakers temperature one of the things about and big the palm rest is on Mac books. In Hp Envy 15 display at least in terms of the aspect ratio the XPS and the MacBook pro both support 16 by 10. In Dell XPS 15 2020 is a 4k OLED 60-hertz display that's 16 by nine so much more geared towards media consumption but not as good.