In This post we will comapre Hp envy 15 vs Hp omen 15
Technical Specifications
Product
Hp envy 15
Hp omen 15
Operating system
Windows 10 Home 64
Windows 10 Home 64
Windows 10 Pro 64
Processor and graphics
Hp envy 15
Hp omen 15
Intel® Core™ i7-10750H (2.6 GHz, up to 5 GHz, 12 MB L3 cache, 6 cores) + NVIDIA® GeForce® GTX 1650 Ti (4 GB)
Intel® Core™ i5-10300H (2.5 GHz base frequency, up to 4.5 GHz with Intel® Turbo Boost Technology, 8 MB L3 cache, 4 cores)+
Integrated: Intel® UHD Graphics
Discrete: NVIDIA® GeForce RTX™ 2060 (6 GB GDDR6 dedicated)

Intel® Core™ i9-10885H (2.4 GHz, up to 5.3 GHz, 16 MB L3 cache, 8 cores) + NVIDIA® GeForce RTX™ 2060 w/Max-Q design (6 GB)
AMD Ryzen™ 7 4800H (2.9 GHz base clock, up to 4.3 GHz max boost clock, 4 MB L2 cache, 8 cores)
Integrated: AMD Radeon™ Graphics
Discrete: NVIDIA® GeForce® GTX 1660 Ti (6 GB GDDR6 dedicated)
10th Generation Intel® Core™ i7 processor
NVIDIA® GeForce RTX™ 2070 with Max-Q design (8 GB GDDR6 dedicated)
Intel® Core™ i7-9750H (2.6 GHz base frequency, up to 4.5 GHz base with Intel® Turbo Boost Technology, 12 MB cache, 6 cores)
Integrated: Intel® UHD Graphics 630
Discrete: NVIDIA® GeForce RTX™ 2060 (6 GB GDDR6 dedicated)
Display
Hp envy 15
Hp omen 15
15.6″ diagonal FHD, IPS, anti-glare, micro-edge, WLED-backlit, 300 nits (1920 x 1080)
15.6″ diagonal FHD, 144 Hz, IPS, anti-glare, micro-edge, WLED-backlit, 300 nits, 72% NTSC (1920 x 1080)

15.6″ diagonal FHD, IPS, anti-glare, micro-edge, WLED-backlit, 400 nits (1920 x 1080)


15.6″ diagonal FHD, IPS, micro-edge WLED-backlit, multitouch-enabled, edge-to-edge glass, 400 nits (1920 x 1080)
15.6″ diagonal 4K UHD, UWVA, BrightView, micro-edge, AMOLED, multitouch-enabled, edge-to-edge glass, 400 nits (3840 x 2160)
Memory
Hp envy 15
Hp omen 15
16 GB DDR4-2933 SDRAM (2 x 8 GB)

8 GB DDR4-3200 SDRAM (2 X 4 GB)


32 GB DDR4-2933 SDRAM (2 x 16 GB)
16 GB DDR4-3200 SDRAM (2 x 8 GB)
Storage
Hp envy 15
256 GB PCIe® NVMe™ M.2 SSD
256 GB PCIe® NVMe™ M.2 SSD



512 GB PCIe® NVMe™ M.2 SSD
512 GB PCIe® NVMe™ M.2 SSD
256 GB PCIe® NVMe™ M.2 SSD + 256 GB PCIe® NVMe™ M.2 SSD
1 TB 7200 rpm SATA
512 GB PCIe® NVMe™ M.2 SSD + Intel® Optane™ memory 32 GB



1 TB PCIe® NVMe™ M.2 SSD

512 GB PCIe® NVMe™ M.2 SSD + 512 GB PCIe® NVMe™ M.2 SSD

1 TB PCIe® NVMe™ M.2 SSD + 1 TB PCIe® NVMe™ M.2 SSD

2 TB PCIe® NVMe™ M.2 SSD

Office software
Hp envy 15
Office Software Trial
Microsoft® 365 Personal 1 Year – Save $30 instantly
Microsoft® Office 365 Home 1-year
Microsoft® Office 2019 Home and Student – Save $40 instantly
Microsoft® Office 2019 Home and Business – Save $30 instantly
Microsoft® Office 2019 Professional
McAfee LiveSafe(TM) Security Software
Hp envy 15
Hp omen 15
Security Software Trial
McAfee LiveSafe™ 12 months – Save $65.99 instantly
McAfee LiveSafe™ 24 months – Save $109.99 instantly
McAfee LiveSafe™ 24 months – Save $109.99 instantly
McAfee LiveSafe™ 36 months – Save $161.99 instantly
Primary battery
Hp envy 15
Hp omen 15
6-cell, 83 Wh Li-ion polymer


6-cell, 70.9 Wh Li-ion


6-cell, 69 Wh Li-ion polyme
Keyboard
Hp envy 15
Hp omen 15
Full-size, island-style, backlit, cool gray keyboard

Full-size, island-style, 1-zone dragon red backlit, shadow black keyboard and 26-Key Rollover Anti-Ghosting Key technology
Wireless technology
Hp envy 15
Hp omen 15
Intel® Wi-Fi 6 AX 201 (2×2) and Bluetooth® 5 combo (Supporting Gigabit file transfer speeds)

Intel® Wi-Fi 6 AX 201 (2×2) and Bluetooth® 5 Combo (Supporting Gigabit file transfer speeds)

Intel® Wireless-AC 9560 802.11 b/g/n/ac (2×2) Wi-Fi® and Bluetooth® 5 Combo (Supporting Gigabit file transfer speeds)
Audio
Hp envy 15
Hp omen 15
Audio by Bang & Olufsen; 3 speakers; HP Audio Boost

Audio by Bang & Olufsen; Quad speakers; HP Audio Boost

Pointing device
Hp envy 15
Hp omen 15

Precision Touchpad Support
HP Imagepad with multi-touch gesture support
Expansion slots
Hp envy 15
Hp omen 15

1 microSD media card reader
1 multi-format SD media card reader
External I/O Ports
Hp envy 15
Hp omen 15
2 SuperSpeed USB Type-C® 5Gbps signaling rate (USB Power Delivery, DisplayPort™ 1.4, HP Sleep and Charge); 1 HDMI 2.0b; 1 SuperSpeed USB Type-A 10Gbps signaling rate (HP Sleep and Charge); 1 headphone/microphone combo
HP Sleep and Charge requires USB Type-A/Type-C charging protocol standard cable or dongle with external device for full functionality.


1 SuperSpeed USB Type-C® 5Gbps signaling rate (USB Power Delivery, DisplayPort™ 1.4, HP Sleep and Charge); 1 SuperSpeed USB Type-A 5Gbps signaling rate (HP Sleep and Charge); 1 SuperSpeed USB Type-A 5Gbps signaling rate; 1 HDMI 2.0a; 1 headphone/microphone combo
1 USB 3.1 Gen 2 Type-C™ with Thunderbolt™ 3 (40 Gb/s signaling rate, DisplayPort™ 1.4, HP Sleep and Charge); 1 USB 3.1 Gen 1 (HP Sleep and Charge); 2 USB 3.1 Gen 1 (Data Transfer Only); 1 AC smart pin; 1 RJ-45; 1 Mini DisplayPort™; 1 HDMI; 1 headphone/microphone combo
Dimensions (W X D X H) and Weight
Hp envy 15
Hp omen 15
14.09 x 9.32 x 0.73 in
4.74 lb
14.09 x 9.44 x 0.89 in
5.4 lb
2.72 x 12 x 20.47 in
8.47 lb
14.17 x 10.24 x 0.8 in
5.25 lb
Warranty
Hp envy 15
Hp omen 15
1 year limited hardware warranty (information at www.hp.com/support); 90 day phone support (from date of purchase); complimentary chat support within warranty period (at www.hp.com/go/contacthp)
1 year limited hardware warranty (information at www.hp.com/support); 90 day phone support (from date of purchase); complimentary chat support within warranty period (at www.hp.com/go/contacthp)

Expert Review
Hp Envy 15
Whether you're a creative type or just want a clamshell with a sense of style, the HP Envy 15 is worth a look. It has an excellent keyboard for working, and, if you're security-focused, it has great security options to ensure no webcam spying.

As gorgeous as that AMOLED display is, though, it's a battery drainer. That may be something you can rectify with a 1080p version of the Envy, especially since the XPS 15, MacBook Pro and MSI Prestige all lasted fairly long on a charge.

tomshardware.com
The HP Envy 15 is the company's fastest consumer laptop and the one that best meets the needs of creative professionals with demanding workloads. Really, it's not even close — if you want similar or greater power, you'll need to step up to HP's commercial line, specifically its workstations. And the Envy 15 does its job well — it's fast, can be configured with even faster components if you want to spend more money, and provides the kind of display that will meet any creative need.

techradar.com
The HP Envy 15 is the company's fastest consumer laptop and the one that best meets the needs of creative professionals with demanding workloads. Really, it's not even close — if you want similar or greater power, you'll need to step up to HP's commercial line, specifically its workstations. And the Envy 15 does its job well — it's fast, can be configured with even faster components if you want to spend more money, and provides the kind of display that will meet any creative need.


digitaltrends.com
Hp Omen 15
The new HP Omen 15 marks a departure from HP's gregarious older models, and it succeeds in several key areas. It undoubtedly looks the part and it has good versatility inside and out thanks to solid connectivity and ports.

www.techspot.com
The HP Omen 15 is a good gaming laptop that doesn't put a huge dent in your wallet. And nonetheless, the device offers great performance with which you can play even the most modern titles. Our sample device costs nearly 1,250 Euros (~$1,480) at the time of testing. The Core i5-10300H offers only four cores compared to the competition, but it can still keep up well when it comes to pure gaming performance. In a direct comparison of CPU performance, the Core i5-10300H has to give way to the hexa-core and octa-core processors. Together with the GeForce GTX 1660 Ti, gaming with the laptop is really fun, which is also due to the great display. At about 300 nits, it's not extremely bright, but it's sufficient for the intended use. In addition, the almost very good color-space deviations provide a good rating in the end. On the other hand, you can certainly criticize the built-in storage device, because 512 GB is not the best nowadays. Fortunately, a second M.2 module can be used to expand the storage space. This is also done quickly because the bottom cover can be removed without much effort.

notebookcheck.net
The HP Omen 15 (2020) is one of the best value gaming laptops you can buy, flaunting a fantastic Full HD performance despite its low price. It's not the best laptop option if you plan on frequently using it outside of the house due to its hefty weight and so-so battery life, but for stay-at-home gamers, this is one of our top recommendations

www.trustedreviews.com
Detailed Review
DESIGN AND DISPLAY
Hp Envy 15
The Hp Envy 15 – inch is arguably the best bang for the buck powerhouse laptop that you can buy right now. The Hp Envy is more of a traditional laptop, having premium build quality. This is made of metal and the chassis is solidly built. It has a very classic design, the slim 200-watt power brick and cord which will fit inside of a backpack nicely. The HP Envy 15 on the right you get a headphone jack a USB port and ventilation for proper cooling and on the left, you have a barrel port for charging another USB 8 port full-size HDMI which is amazing, and two Thunderbolt 3 ports which is fantastic for creators and professionals and a microSD card slot the 15 inspector.
Hp Omen 15
The Hp Omen 15 – inch has a matte black classy look with the pretty cool omen logo in the blue and green grated finish. The ports on the right there are two USB 3.0 ports, a display port, a thunderbolt 3 USB c port and on the left, you get the proprietary charging port, an sd card reader, a headphone jack, an HDMI port, and a USB 3.0 port. The display looks really good it's fairly bright the colors look very nice and the matte finish means the reflections are handled pretty well plus with the 144hz refresh rate it's a very smooth and responsive display. The lid could have been more solid cause every time you open the laptop the screen kind of wobbles.
FEATURES
Hp Envy 15
The 15-inch envy model has the intel core i9 10 885 h 32 gigs of ram a two terabyte SSD and an Nvidia 2060 max q with studio drivers. This has awesome for 1080p gaming at nice frame rates so you're good to go. The screen is also wonderful for the higher-end 4k OLED touchscreen which is highly recommended especially for content creation it covers 100 of the DCI p3 color space so you get that wide color gamut that you need for accurate colors and it's nice and bright as well at 400 nits.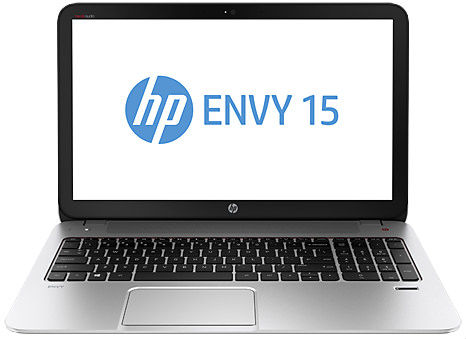 Hp Omen 15
The Omen 15 comes with the intel core i7 10 750 edge CPU coupled with the Nvidia GeForce gtx 1650 ti GPU with 1TB PCIe SSD and up to 16 GB of ddr4 ram now some important points to note here is that the top-end variant of the hp omen 15 comes with the Nvidia RTX 2070 super with max q design. There is an option to upgrade the ram here and there's also an empty nvme slot so you can also upgrade your storage.
PERFORMANCE
Hp Envy 15
The Hp Envy 15 in terms of thermal performance, cooling system is robust here on the nv15 dual fan system. It's very spacious and allows the laptop to perform like it should. it's on the slim side so how's the cooling well hp actually went with two pretty good size fans rear ventilation it's well concealed so it looks pretty but rear ventilation along the back obviously one side fan for air intake but there is vapor chamber cooling here. This is really geared towards creatives, It's not supposed to be a gaming laptop hp has gaming laptops for that. The cooling is very effective on this and when running 3d tests like fire strike and time spy, it was observed to have lower temperatures than we normally see out of a lot of gaming laptops that are reasonably slim and light so they've done a very good job with cooling and it's not particularly a loud laptop either with everyday normal usage.
Hp Omen 15
The thermal performance the big fans and the vents make the hp omen 15 a very cool machine. The thermal control set to auto in the omen command center which automatically controls the fan speed and there was no scenario laptop was overheating to see the room temperature during testing. There was no presence of heat on the touchpad or on the keyboard. The fan you can always crank up the fan speed from the omen command center and the fans do get slightly loud. This is a laptop that can handle things like 4k video editing. This is a laptop that can handle intensive tasks.
BATTERY
Hp Envy 15
The Hp Envy 15 has a full HD 300 nit IPS display, hp always makes some wild claims like 18 hours of battery life or something but obviously, this is mobile workstation level performance or low to mid-level gaming laptop performance that what they provide here is a 200-watt charger with RTX 2060 max q model we've got an 83-watt hour battery so that's decent it's about like a razer blade 15 in terms of battery capacity and it if you're doing everyday productivity work and not engaging the GPU then you'll probably get six hours on this system.
Hp Omen 15
The battery the highest end omen 15 variant comes with a 71-watt battery and a 200-watt charging adapter but the one we have has a 52-watt battery and a 150-watt charging adapter see when it comes to battery life this is a gaming laptop so expect around three and a half hours of battery life.
CONCLUSION
Hp Omen 15 would be the preferred laptop you want raw gaming power because of its sophisticated thermal performance, and will have it plugged in most of the time. Omen would be ideal for programmers as they would have to run many virtual machines. The Envy 15 if you are using it for strictly business purposes, want more battery life, a better screen, and an overall premium build.